The Alumni Look East Policy Society or ALEPS is very proud to play a significant role towards the development of Malaysia.
In 1988, after the return of the first batch of graduates from Japan , ALEPS was established under the initiative of the Public Service Department of Malaysia. The society comprises former graduates of Japanese universities and technical colleges who were direct beneficiaries of the Look East Policy programs.
As a Japanese alumnus, ALEPS plays a significant role in promoting Japanese Education together with the Japanese Embassy in Malaysia. ALEPS provide consultation and support, as well as organise various education related seminars in order to promote Japanese education among Malaysia.
Today, ALEPS with the strength of more than 12,000 members, acts as a "KAKEHASHI", a bridge that promotes then bilateral relation between Malaysia and Japan. As a NGO, ALEPS promotes bilateral relations between Malaysia and Japan from bottom up, as we believe that any government policy should be supported by the grass root to success.
In our past experience, ALEPS has succeeded in building up citizen to citizen relation into a relation between associations and further grown it into sister city relation. As we understood that the Look East Policy itself was designed so that the students sent to Japan may learn the positive values from the Japanese society, the Malaysia exposed to the positive Japanese values is still too low. For those reasons, is is the responsibility of ALEPS and all of its members to promote and disseminate the values that they have learnt in Japan to all other Malaysia.
After 40 years of LEP, ALEPS believes in the capabilities of our alumni members in helping to drive the country's economy as well as its future policy.
To support the Look East Policy implementation by the government and to pursue the policy's objectives
To realize technology transfer from Japan
To assist government agencies in enhancing mutual relationships with Japan
To organize training and leadership programmes for members in enhancing their career development
Towards the end of 2016, a resolution was taken that ALEPS should strive to play a more active role to be a central reference point for 3 core areas: the continued significance of Look East Policy; the welfare and development of its members and as a cultural bridge between Malaysia and Japan. 2017 marks the 60th anniversary of diplomatic relations between Malaysia and Japan. ALEPS was given the honour of having an audience with Crown Prince Naruhito during his visit to Malaysia on the 13th of April to commemorate the anniversary. Such recognition of humbles us as members of ALEPS, but should also remind us of the significance and contribution of the Look East Policy towards the strong relationship of our two countries. Next year will mark another significant milestone for ALEPS. in 2018, we shall turn 30 years old. We shall mark this occasion with further recognizing the development, progress and contribution that the members, stakeholders and all parties involved with the Look East Policy over the years. As such, on behalf of the association,I am asking for ideas and suggestions that we can build together to mark the 30th anniversary of ALEPS in 2018.
皆さん、どうぞよろしくお願いします.

ZULFIQAR ZAINUDDIN President of ALEPS
Tun Dr. Mahathir Mohammad
Malaysia 4th and 7th Prime Minister
Tun Dr. Mahathir bin Mohamad is a Malaysian politician, statesman, author and doctor who served as the 4th and 7th Prime Minister of Malaysia from July 1981 to October 2003 and again from May 2018 to March 2020
Ungku Abdul Aziz bin Ungku Abdul Hamid
Malaysian economist and lecturer
Ungku Abdul Aziz bin Ungku Abdul Hamid (28 January 1922 – 15 December 2020) was a Malaysian economist and lecturer. He was the 3rd Vice-Chancellor of the University of Malaya from 1968 to 1988 and the 1st General Director of the Council on Language and Literature of Malaysia from 1956 until 1957. He was awarded the title of Royal Professor (Profesor Diraja) in 1978.
Tan Sri Dato' Muhamed Khatib Abdul Hamid
Assistant Secretary General
Khairul Azmi Ahmad Raslan
Muhammad Iskandar Zulkarnain
Mohd Izuddin Muhamad Nazir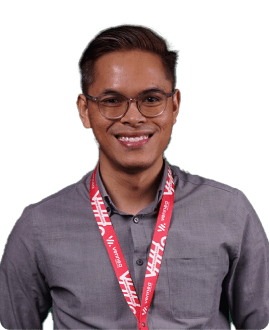 Tan Sri Dato' Muhamed Khatib Abdul Hamid
Assistant Secretary General
Mohd Izuddin Muhamad Nazir
Khairul Azmi Ahmad Raslan
Sharifah Asma Syed Tarmizi Jamalulail
Sarah Rashiqah Abdul Rashid